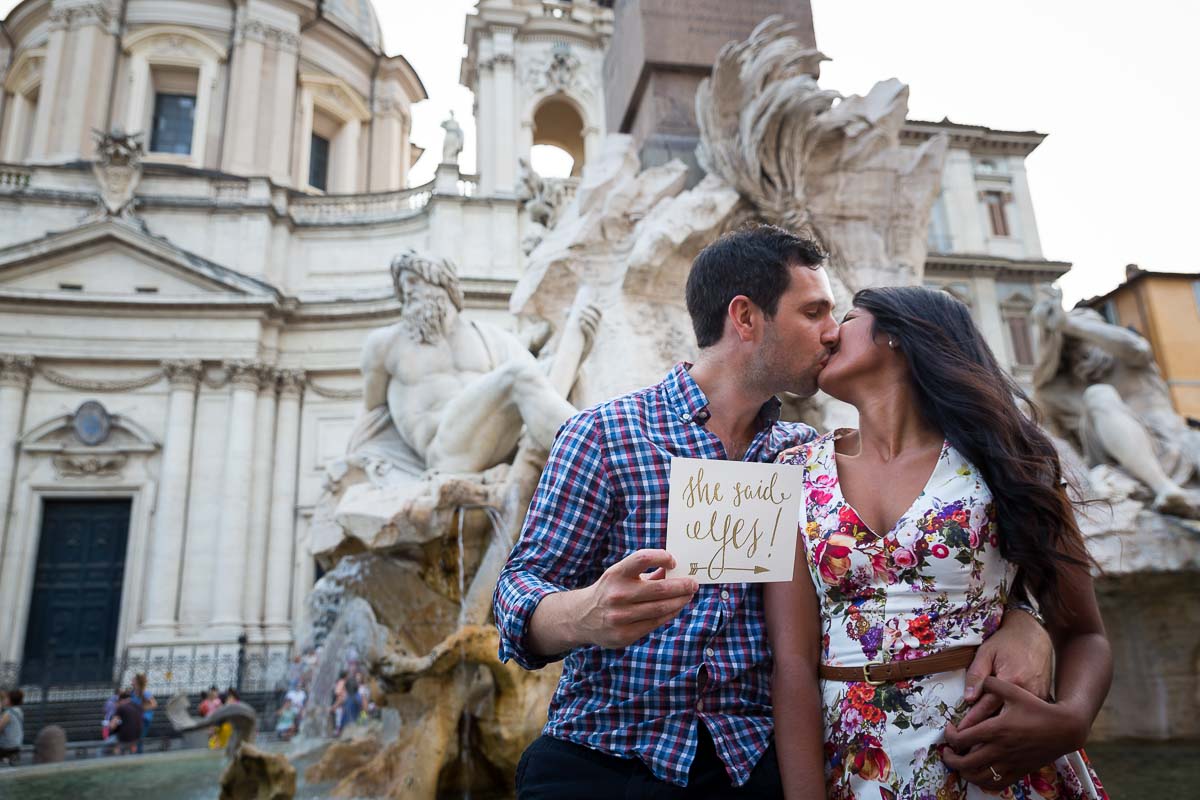 Romance Collection starting from
€1,000
00*
00*
Price based on
selected elements.
Musical serenade marriage proposal in Rome. This proposal catches your partner completely off guard for a very romantic surprise. You take your girlfriend to one of Rome's iconic locations. As you are there, you are approached by a musician. The musician hands your partner a beautiful bouquet of flowers. She is in shock because the musician then starts serenading her with her favorite love song. Your partner then realizes it was all for her and after the song you propose.
FEATURES
&

HIGHLIGHTS

DETAILS

Proposal duration is approximately 15 minutes. Musician approaches you and hands your partner a bouquet of flowers. Musician serenades your partner with her favorite love song.

UPGRADES

Discreet Photography – A photographer discreetly captures your proposal and provides a portrait session after if desired. Edited images are normally delivered through an online gallery.

TERMS & CONDITIONS

Available daily. Reservations require 14 days notice. Proposal is non-refundable.